House Professor: Keith O'Hara
House Professor Keith O'Hara hopes his house events highlight the various interdisciplinary activities on campus. Recent Coulter House activities have included chartering a bus to take students to the Maker Faire at the New York Hall of Science in Queens as well as dinner and movie evenings.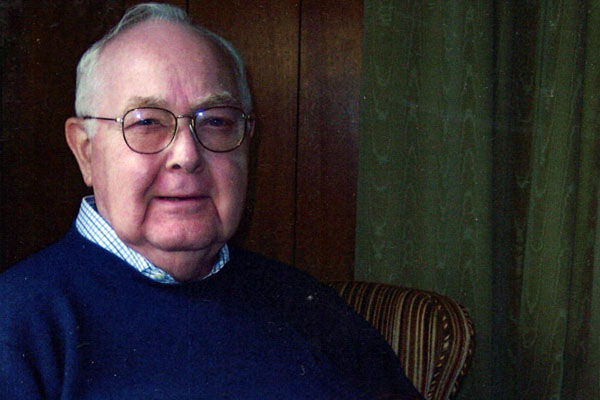 About George Coulter '51
Coulter House is named for Bard alumnus George Coulter '51.
George Coulter (1929–2016) was a lifelong resident of Pawling, New York, and served every year on his class reunion committee. In an earlier version of today's 3+2 program options, he completed his degree in combination with studies at Columbia University School of Dental and Oral Surgery. He then served as a lieutenant in the U.S. Navy Dental Corps. After the Navy, Coulter worked in his own dental practice in the Pawling area until his retirement. He was an active community volunteer and served in many leadership roles. Coulter's legacy includes his unfailing loyalty to the College through his unrestricted support of the Bard College Fund, and his example of a life in community service as a volunteer as well as a medical professional.
About Keith O'Hara
Keith O'Hara is associate professor and director of the Computer Science Program.
As an adviser to first-year students, and participant in the Language and Thinking Program for many years, Keith O'Hara thought he was already in tune with making students feel like they belonged at Bard. So as soon as he heard about the Bard Houses program, he was immediately drawn to it. So drawn, in fact, that O'Hara, associate professor and director of the Computer Science Program, moved to the Bard campus specifically to assume the house professor role. "This program helps put a more approachable face on the professor and humanizes us all," he says.