House Professor: Brooke Jude
Jude is thrilled to head up Yauch House. She and her family host evenings that often include baking cookies, toasting s'mores on the fire pit, BBQ-ing, and playing with the dogs. "We are just as happy to chat with a small group, getting to know those eight to 10 students well, as we are to host larger gatherings," she says.
About Adam Yauch '86
Yauch House is named for Bard alum and member of the Beastie Boys Adam Yauch '86.
Adam Yauch (1964–2012) was a member of the Beastie Boys, a pioneering hip-hop group he founded with two friends while in high school in Brooklyn. At Bard, Yauch studied electronic music and credited Professor Emeritus Elie Yarden with expanding his concept of music and sound. Later in Yauch's career he was a filmmaker and producer, and became deeply involved with the Free Tibet movement. In 2011, Yauch received the Charles Flint Kellogg Award in Arts and Letters, Bard's highest award in the arts, from the Bard College Alumni/ae Association.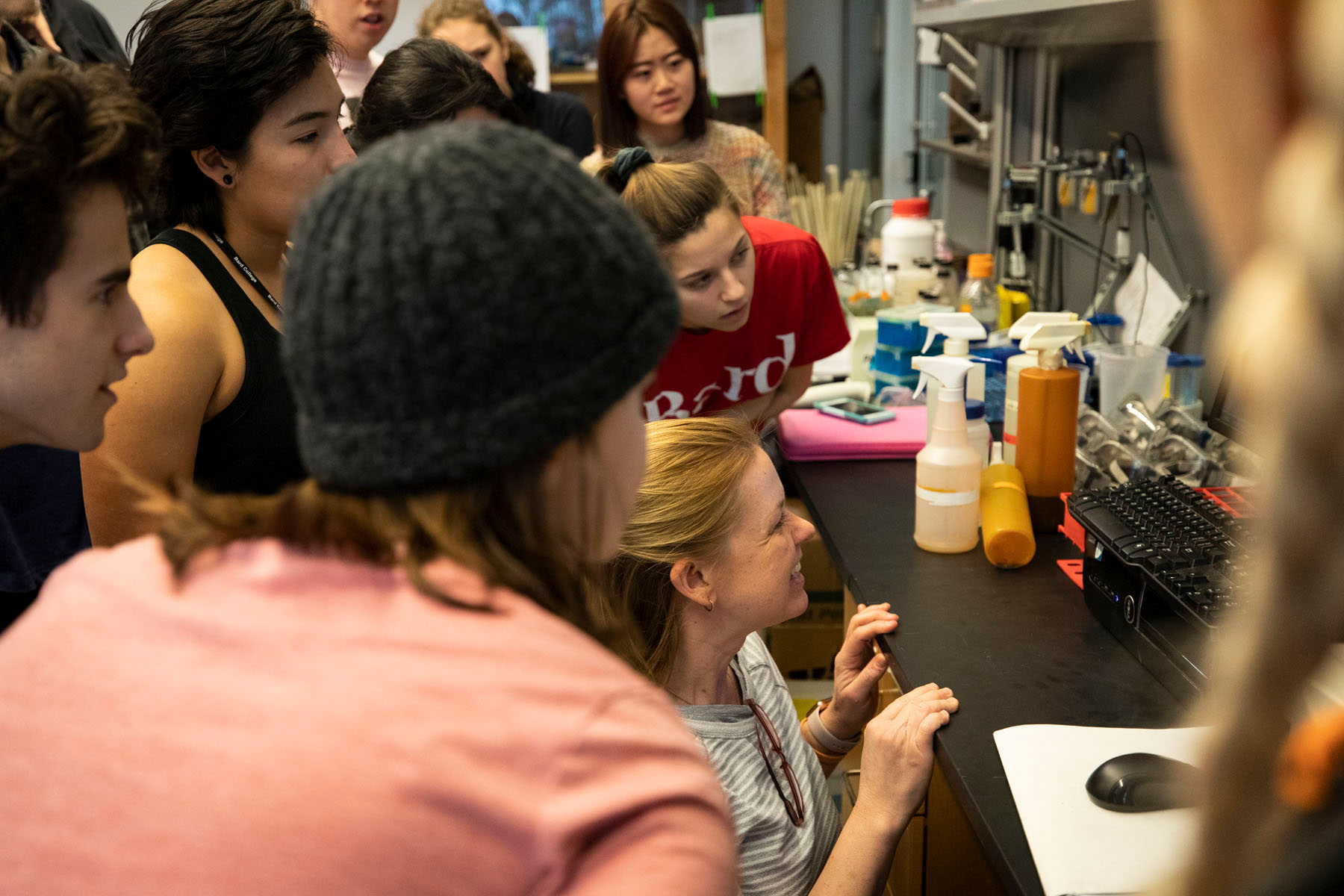 About Brooke Jude
Brooke Jude, associate professor in the Biology Program, teaches courses on microbiology, genetics, beneficial microbes, and infectious diseases.
"The idea of having student houses stems from a desire to support first-year students in their transition to college, and give them more of a sense of community," says Brooke Jude, faculty director of the Bard Houses program, who spent six months as part of the team researching the concept, back in 2017. "Other colleges do this by making more faculty available to students."